Please call us today to schedule a tour:2>

(571) 271-0880
---
Welcome to Pure Life Renal of Lansdowne. If you or a loved one has recently been diagnosed with chronic kidney disease (CKD) or end stage renal disease (ESRD), please know that you are not alone. It is estimated that 14% of the US population has chronic kidney disease, with hypertension and diabetes being two of the main causes. A diagnosis of kidney disease occurs when the kidneys are damaged and are no longer able to filter blood properly, resulting in a buildup of waste and toxins in the body.
Although you may feel afraid and overwhelmed with your diagnosis, you should know that people can and do live well with kidney disease! It's true! More than ever, lifestyle changes, medications, dialysis treatments and transplants are allowing patients to feel healthier and live more vibrant lives.
Many patients who are newly diagnosed or in early stages of chronic kidney disease often ask what they can do to slow the progression of kidney disease, improve and repair kidney function and avoid dialysis. Highly regarded Loudoun Medical Group (LMG) nephrologist, Oscar Adler, helps patients create a comprehensive treatment plan to do just that – prolong kidney function and avoid dialysis.
For patients who have been diagnosed with end stage renal disease and who need to go on dialysis, you should know that you have more options than ever before. Pure Life Renal in partnership with Dr. Adler, and Loudoun Medical Group has created a spa-like dialysis facility that provides exceptional care in a soothing environment. Conveniently located, our Leesburg dialysis facility offers a flexible schedule with both in-center and home dialysis options.
---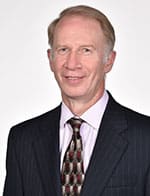 Dr. Oscar Adler has a well-earned reputation as a leader in the field of Internal Medicine. After receiving his MD and PhD, Dr. Adler continued to study medicine, working as a researcher at Temple University and Georgetown and publishing numerous scholarly papers. He has had equal success as a clinician, receiving the 2007 Physician Excellence Award from the Washington County Health System. Dr. Adler holds a board certification from The American Board of Internal Medicine.
---
Contact
---
Address 19490 Sandridge Way, Suite 140
Lansdowne, VA 20176
Phone 571-271-0880
Email lansdowne@plrenal.com
---
Hours
---
Monday – Friday 8:30am – 5pm
---